Rust is Horror. Any other option for renovation?
What are the types of rust-free lightweight structure that replace metal frame? And what are their pros and cons?
1. Stainless steel or rust-free steel structure
2. Real wood structure
3. Aluminum structure
1. Stainless steel structure or rust-free steel structure The material has been highly popular for the extension of garage and awning for decades. However, an actual price for elegant stainless steel structure is almost 5 times higher than metal, so we can only spot unattractive stainless steel frames because renovation contractors generally quote the prices that are only 1.5-2.5 times higher than metal. As costs are cut, what they use are stainless steel bars in narrow width weaving to form main structure. The welding is made at certain points without final polishing. Above all, the shade of stainless steel isn't blending rightly with the existing building. Stainless steel is definitely not a perfect choice for extension projects that prioritize aesthetic harmony.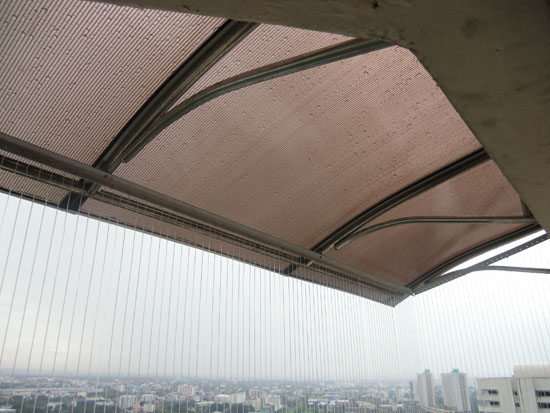 Samples of Woven Stainless Steel Frame
2. Real wood structure
Hardwood is the most ideal choice for external wooden structure that requires weather tolerance, as it is sturdy enough to support the structures that bear weight and is also durable against deterioration from outdoor weather condition. For example, Shorea wood, Red Wood, Rose Wood and Makha Wood. However, regardless of its high price, the key is the maintenance and care provided through an intensive coating before actual installation begins, following regular application of protective clear lacquer. Considered hard to maintain due to weather condition and wood-destroying insects, most homeowners become reckless in providing regular maintenance because of sophisticated caring method, high costs or a misunderstanding that hardwood doesn't require maintenance. Finally, the structure deteriorates, and must be demolished.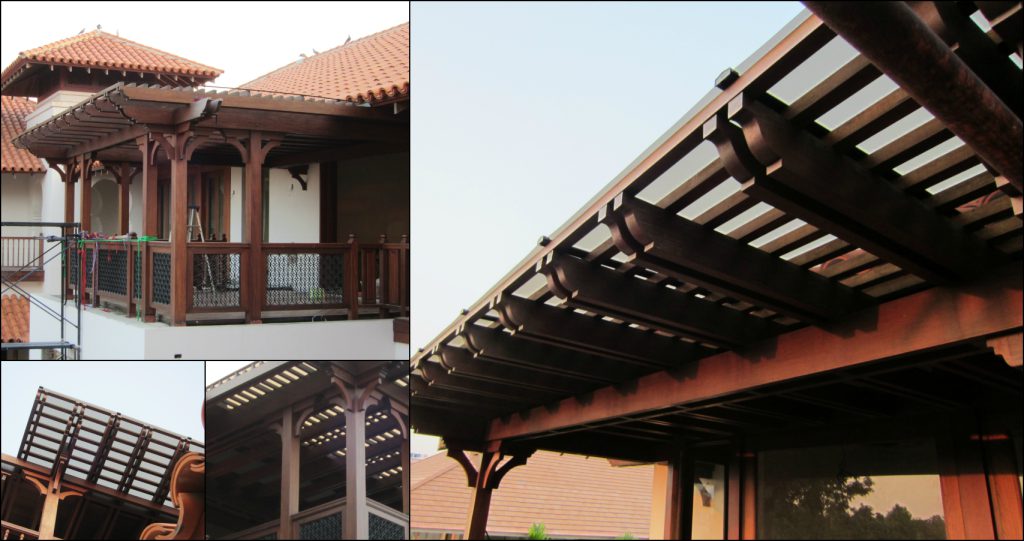 Samples of Real Wood Structure that Requires Regular Maintenance
3. Aluminum structure
As the non-metal material with highest consumption volume in the world, aluminum structure is inseparable from modern architectural works. Eye-catching aluminum frame flawlessly blends into residences in the mood of real wood, but comes rust-free and requires no maintenance like stainless steel. Featuring 3-5 times lighter weight than metal, the material offers outstanding attributes in all aspects, and this is the most suitable option for renovation works. Not burdening existing structures, the aluminum frame is elegant, striking and durable through the life cycle of the house. Fiber House is the pioneer of aluminum structure market. We are the first to use rust-free aluminum with external extension works. By turning the image of aluminum around, customers can experience the use of external premium aluminum frame that boats unique beauty. For years and until today, distinct product quality and earnest service have continued to bring us customer recognition.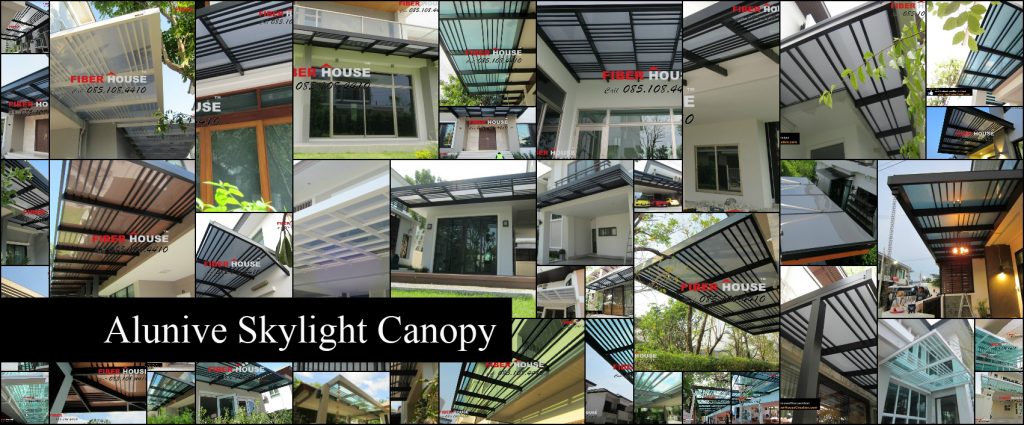 Samples of Aluminum structure, Maintenance free